The Pale Light Of Fireflies (CD) Digipack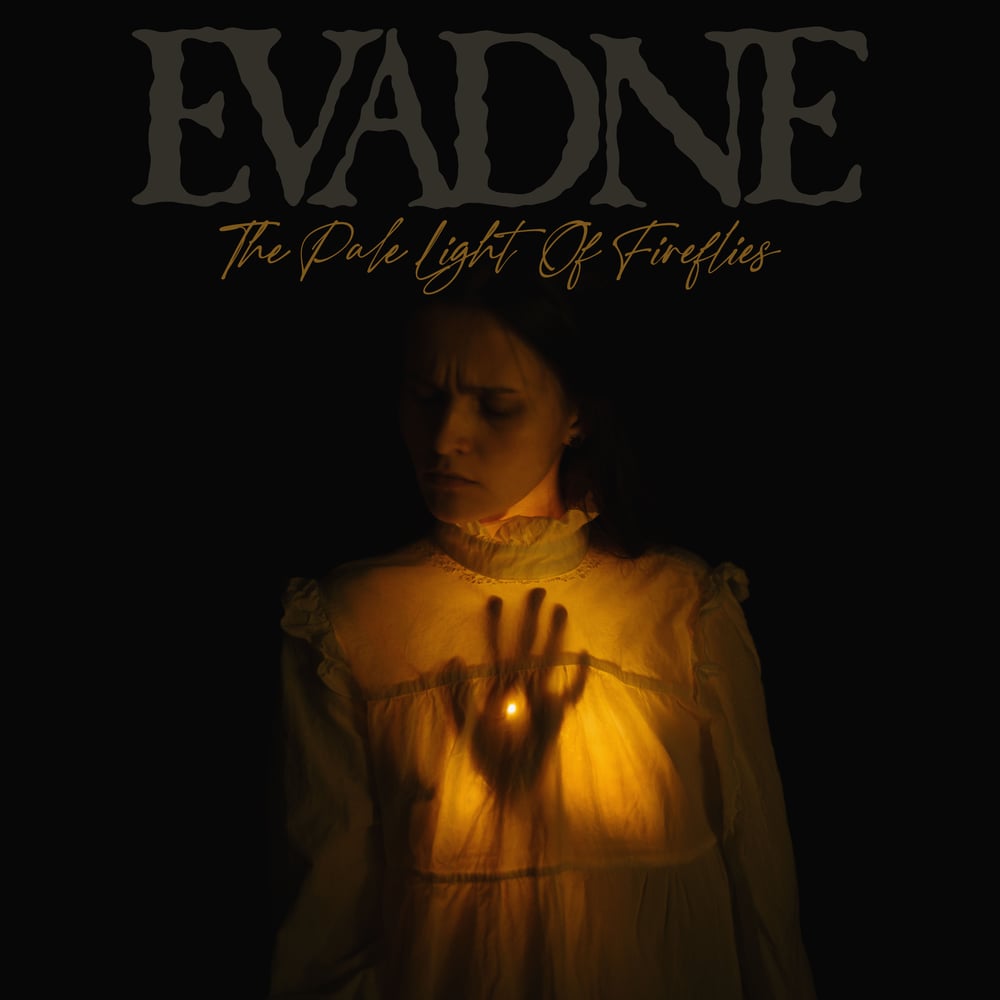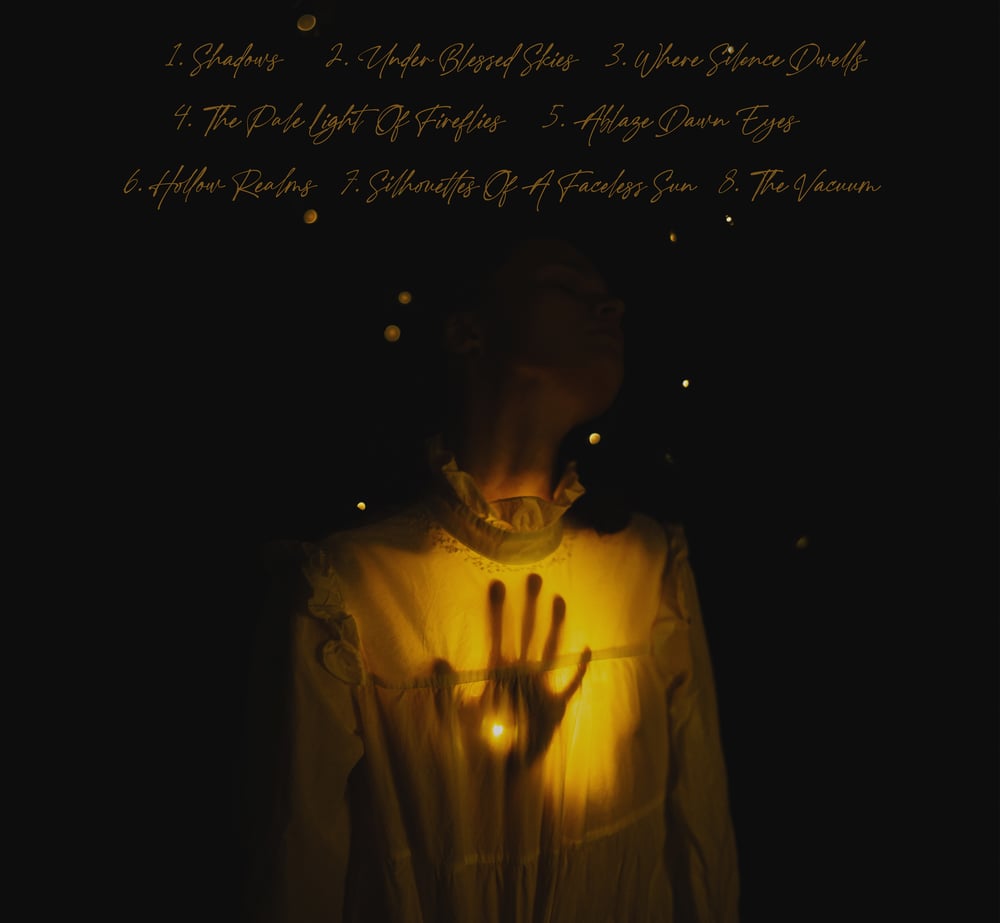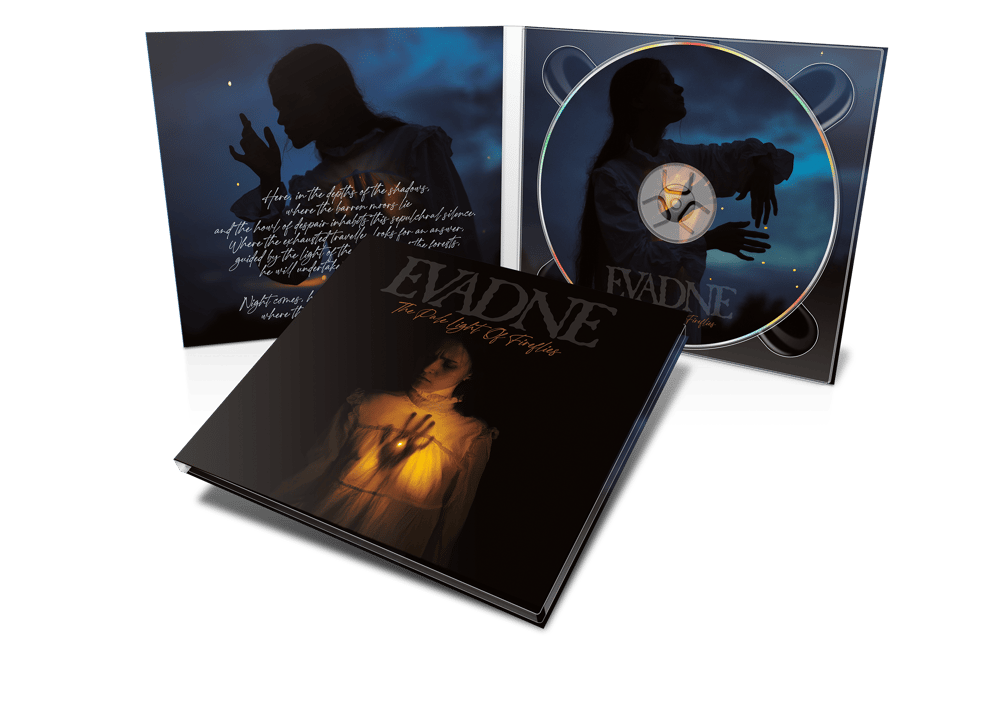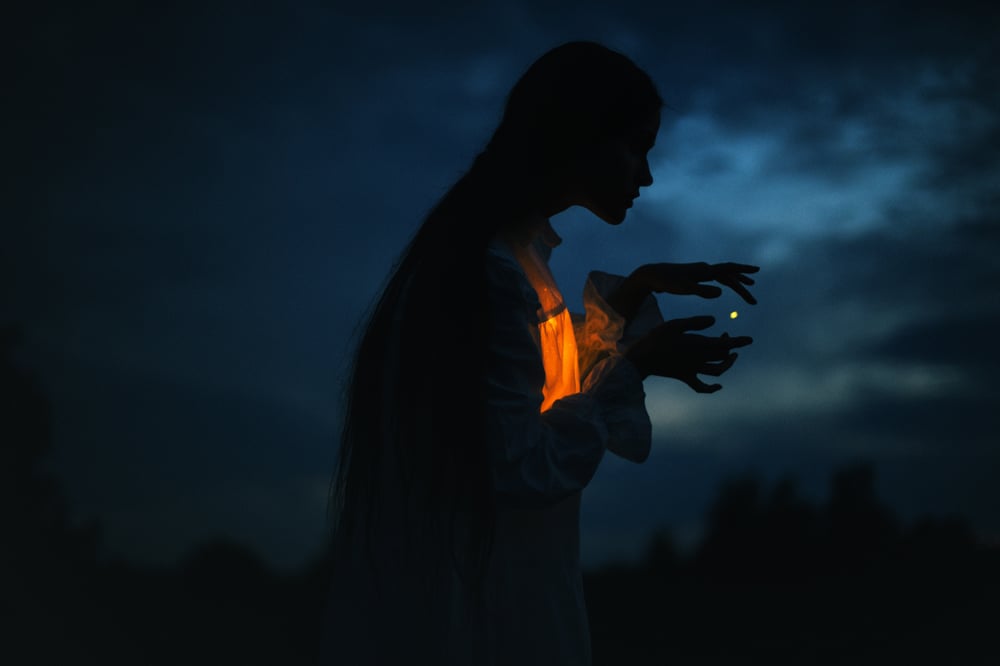 Evadne's fourth studio album "The Pale Light Of Fireflies"(Solitude Productions & The Vinyl Division).
Cover by Natalia Drepina, mixed by Sergio Peiro Molina at SP Estudios & mastered by Svante Forsbäck at Chartmakers.
Released as a 5-panel digipak with booklet
Tracklist:
1. Shadows
2. Under Blessed Skies
3. Where Silence Dwells
4. The Pale Light Of Fireflies
5. Ablaze Dawn Eyes
6. Hollow Realms
7. Silhouettes Of A Faceless Sun
8. The Vacuum
"Spanish masters of atmospheric doom death metal EVADNE are back with a new full-length album that marks a milestone in their musical activity. This is the most elaborate work of the band to date, with many emotions engrained. EVADNE's music has become even deeper and more sophisticated and, despite its genre; it exists out of time, combining the heaviness of metal and the transparency of symphony. It has everything to express emotions. And night falls here, and in the depths of shadows the pale glow of fireflies is born. Carlin van Ross (Remembrance, Lethian Dreams, Aythis) and Jaani Peuhu (Iconcrash, worked with Before The Dawn, Swallow The Sun, To / Die / For, Thunderstone, etc.) took part in the album recording. Svante Forsbäck (Rammstein, Entombed, Candlemass, 69 Eyes, etc.) from Chartmakers West studio was in charge of the sound on the album, and it is truly amazing! The album comes as a four-panel digipack with a twelve-page booklet. The visual part is represented by photos by Russian photographer Natalia Drepina, a psychologist of dark nature and deep images that make you to comprehend the surrounding reality and explore your inner world."
Solitude Productions.