A Mother Named Death (CD)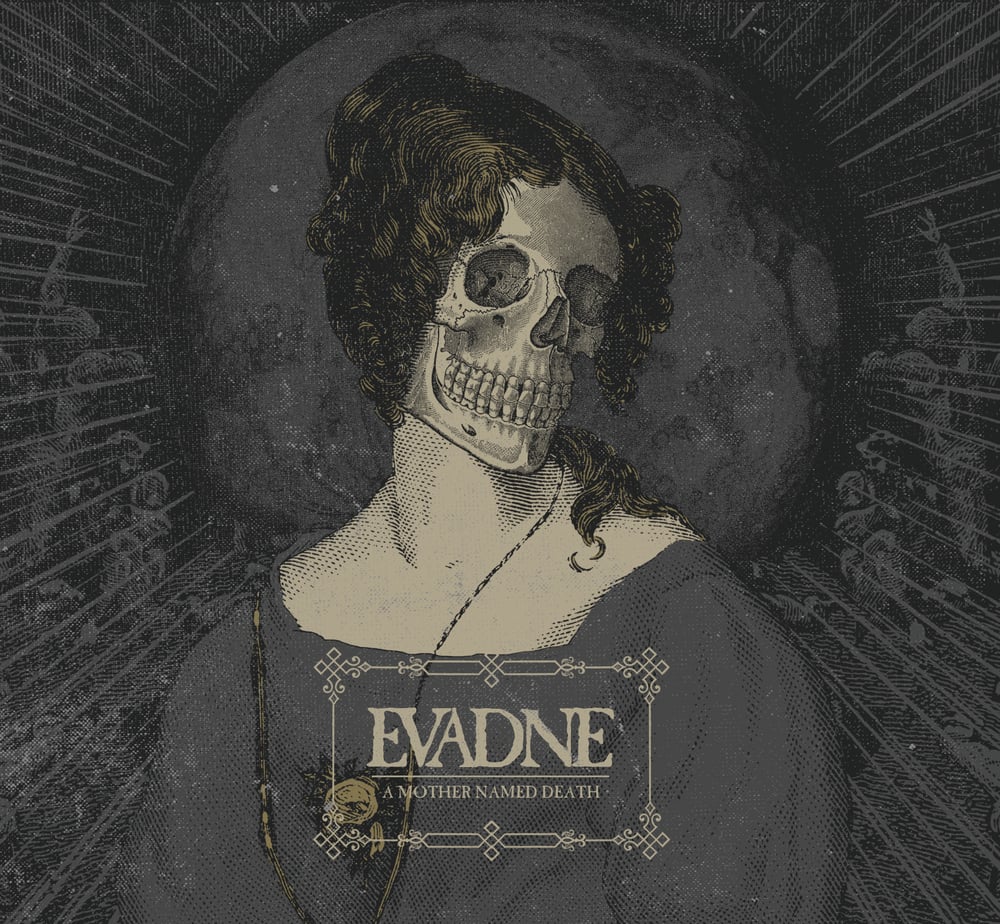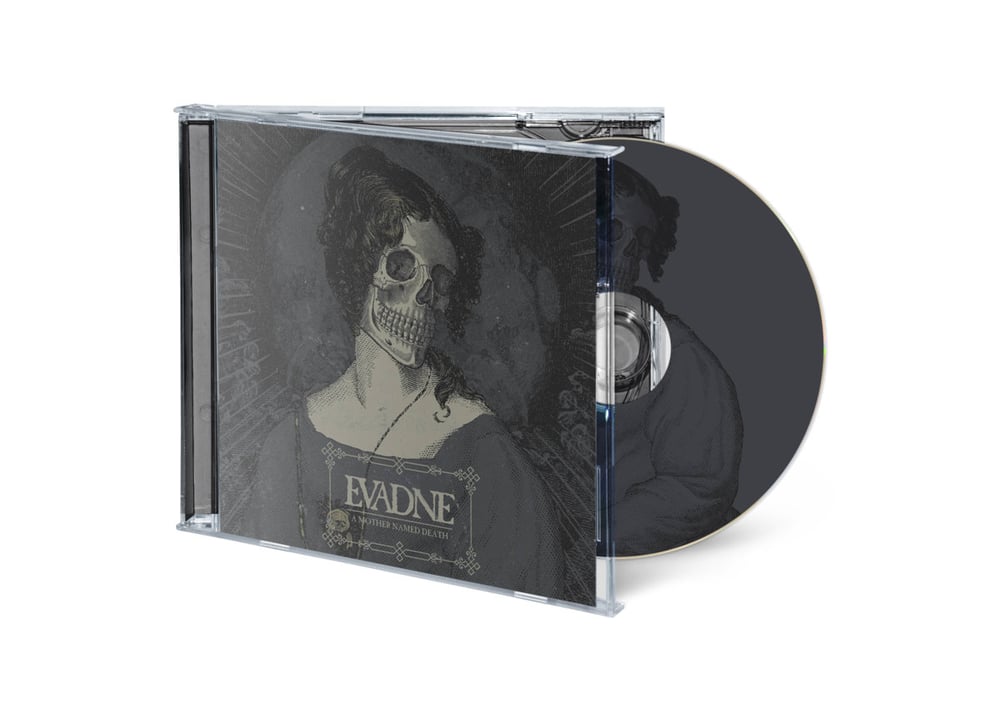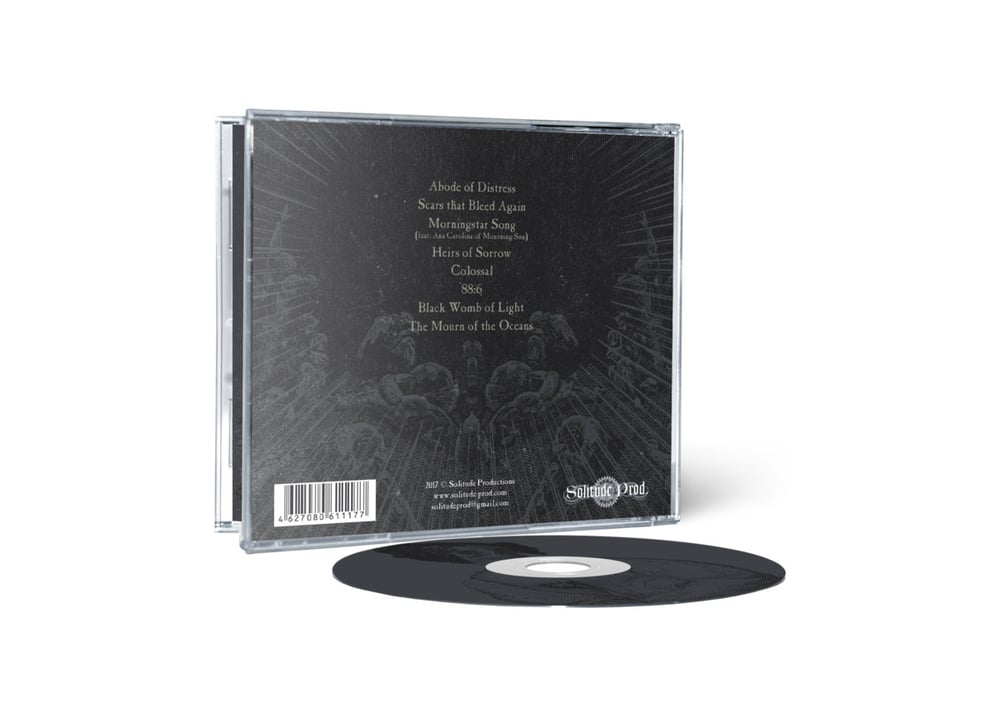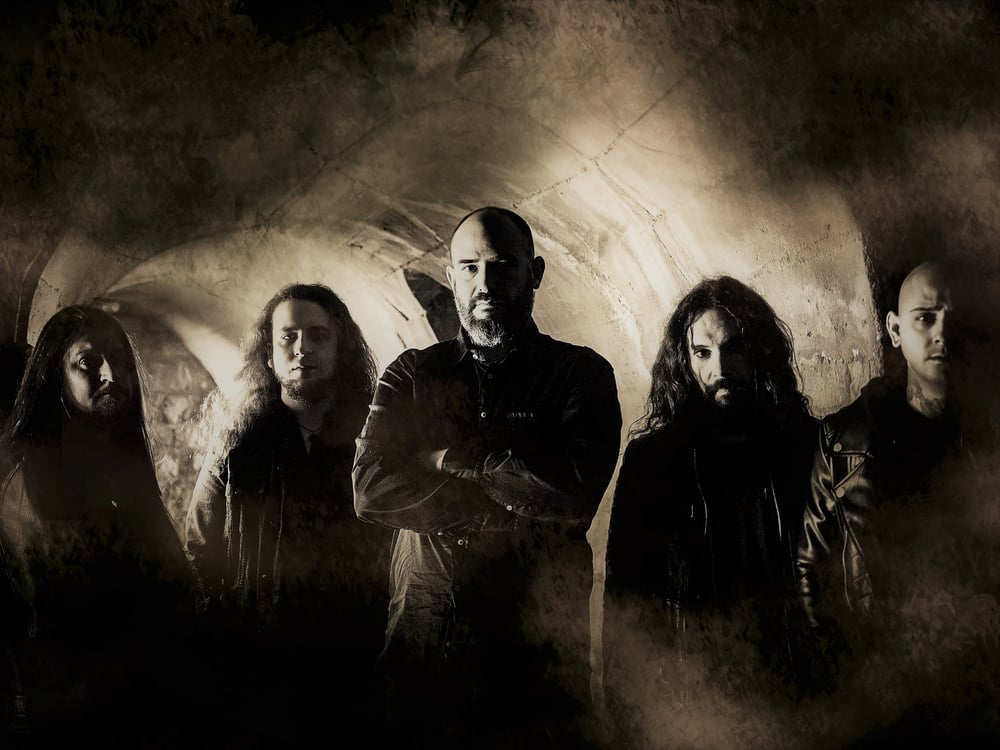 Evadne's third full-length album "A Mother Named Death"(Solitude Productions, 2017) will be released on 26th June through of record label Solitude Productions, an album with eight songs where take shape some of the darkest and unexpected songs composed the band, inspired by the deepest shape of human despair...
Cover by Xavi Forné (Error! Design), mixed by Sergio Peiro Molina at SP Estudios & mastered by Caco Refojo at PKO Studios.
"The third album by the leaders of the Spanish doom death metal scene Evadne. After the strong success of the previous album "The Shortest Way" (2012) supported by the mini-album "Dethroned Of Light" (2014), the musicians are back with their new full-length work. The impeccable accuracy of the compositions together with the musicians skill give rise to an attractive melodic, atmospheric, soul-touching material. Heavy guitars, keyboards, and growl performance in combination with parties of pure vocals, make the music of Evadne diverse, emotional and fascinating. Listening to "A Mother Named Death" forces you to uncover your feelings every time."
Solitude Productions.